Every time you visit your favorite websites, you would always see these legal documents — terms and conditions, disclaimers, privacy, and cookie policies. As a casual website visitor, reading these has probably never crossed your mind.
After all, what could go wrong during a fast and easy transaction between you and the websites you visit?
Reading a lengthy legal agreement can seem like a waste of effort for consumers. However, you should ask yourself this question: if almost no one reads these terms and policies, why do all websites still have such content on their pages?
PRO TIP: Save time & money with the professional generators trusted by over 150,000 businesses and create essential legal policies personalized to your needs in minutes.
Why do website legal policies exist?
In a platform as broad and limitless as the internet, there needs to be a way to regulate and oversee all types of information and data being provided and received at any given time.
Just as you do not provide your private information and properties to any random people you meet on the street, you have to be careful about the websites you trust with your information.
That is the main reason why legal web policies exist. They serve as a word of trust between the website operator and its visitor. From a website operator's point of view, these legal policies help protect their customers from any breach of information.
Additionally, it also preempts possible legal issues that they may face in the future. Legal policies shield both the site owner and site visitor from the worst parts of the internet (information breach, identity theft, copyright issues, etc.).
While some countries do not specifically require the existence of some of these legal policies, it is heavily implied in legislation that there has to be a way for website operators and consumers to shield themselves from fraud and intellectual property issues.
If you are a business or an organization and you want to set up your own website, it would be useful to look up the different types of legal policies existing in the digital plane.
The most common types of legal policies you will find online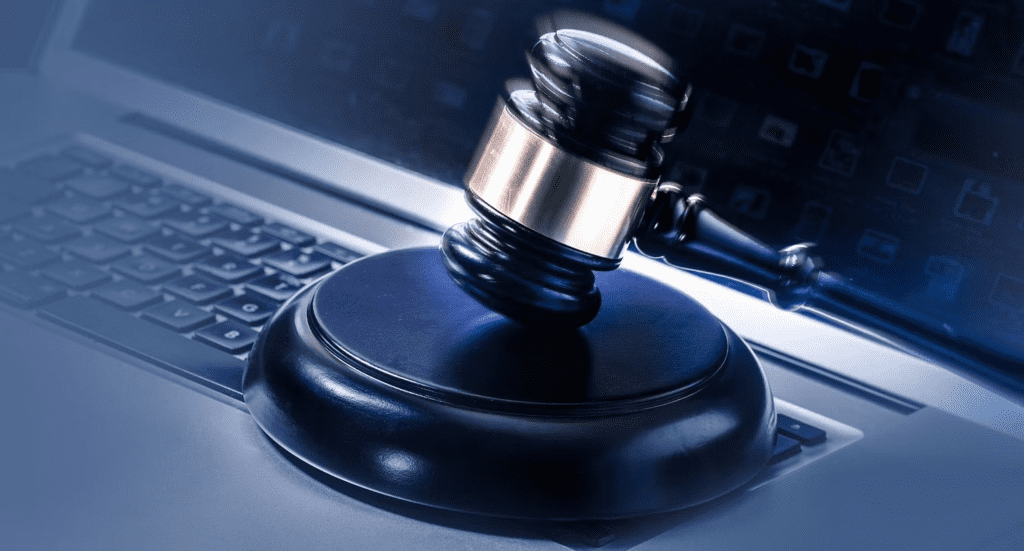 There are numerous types of legal policies and terms that you can find online, with some being major elements that need to be included in all types of websites. Here are some of the most common and crucial web legal policies that you should have if you want to have a safe and legal website:
Privacy policy
You'll often come across the term "privacy policy" when you visit most websites online. This legal policy gives your site visitors an idea of what you will do with their personal information and what type of digital footprints you will be getting from them.
In essence, a privacy policy governs or controls your manner of interaction with your site visitors and helps you build trust with your potential customers and web visitors.
Privacy policies basically contain the following:
How people can input, change, and access information on your web system
How they can opt-out of mailing lists
A detailed explanation of the type of digital information you collect and where you're going to use those
Age restrictions
Process of information dissemination during privacy policy changes
Terms and conditions
Your website's terms and conditions list the way you conduct your business in detail. This is the policy that gives your potential customers an idea of how your business is run and how you deal with customer issues, purchases, and intellectual property.
It is essential to have well-drafted terms and conditions to protect yourself from legal liability when it comes to business practices, enforce your intellectual property, and have timely payments from your customers.
Here are the common inclusions that you should take into consideration when doing your terms and conditions:
Accuracy of information
Payment processing
Intellectual property rights
How and where disputes will be handled
Warranty limitations
Refund policy
A Return and refund policy is necessary assuming that your website participates in digital commerce. It needs to be discussed in detail for your customers to have a good picture of what to do in case they want to get a refund.
In some countries, providing refunds and replacements are mandatory. But there are also countries that do not regulate the refund and replacement policies of the businesses under them.
Regardless if it's required on not, you need a clear refund policy to protect yourself and your business from potential legal issues. Listed below are some of the most basic information you will find in the refund and replacement policies:
Time limitations on returns and replacements
Who pays for the shipping fee of the replacement item?
What condition does the product need to be in for replacement or refund consideration?
What happens when the items arrive damaged?
What happens when items arrive late?
How long should the customers wait before they receive their money back for refunds?
How long does the return process usually happen?
Notice of copyright
This is perhaps one of the most important and easiest to write notices that you should be clear about online. You must state what content on your website is considered "yours" and what people can and cannot use without prior consent from you.
It should also be noted that while you may allow people to use certain materials from your website, you still hold ownership over it. Websites often include the following details in their copyright notices:
Name of the copyright holder (business name or owner)
Year your website was created
While these do not encompass every legal policy that you should include on your site, you should make sure that you have at least these in order to protect yourself and your business.
How to create these legal agreements?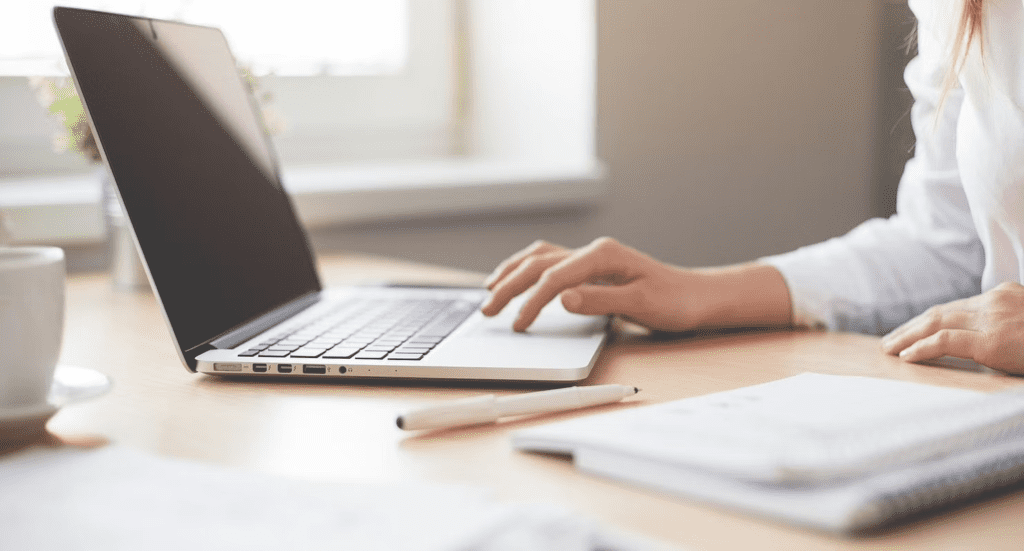 Now that you know the most common legal agreements you should have online, you may ask: how should you go about creating them? As mentioned, legal agreements need to be clear and iron-clad. The terms need to be well-defined, and you should include provisions that protect you and your site visitors well.
There are numerous ways you can come up with your own legal agreement, but here are the most common ways you can create them:
Write them yourself
If you want a cheap way to create your online legal agreements, you can try to do it yourself. You can read up on the requirements in order to know which provisions are needed in your own privacy policy and terms and conditions. That way, you can be sure that you are including everything necessary in your agreements.
However, while writing the legal agreements yourself is a valid option, there are downsides to doing this.
Since you are not experienced in legal talk, it might be possible for you to create mistakes that other people can exploit as loopholes. Not to mention a wide variety of laws and regulations you have to abide by.
It is important to remember that site owners will be held responsible for the activities people do on their websites. You must strictly oversee every transaction and interaction on your website and make sure that everyone is following your terms and conditions.
If the legal agreements that govern your website are weak due to your lack of experience in drafting them, then you may be vulnerable to frivolous lawsuits from other parties.
Use a template
Another option that you can look into when drafting your own legal agreements is using templates you can find online.
Depending on the type of legal agreement you need, there are different types of templates that you can browse through. You just need to find the right template for your business type and revise the details that need to be changed.
This option is slightly better than drafting a legal agreement on your own. When you use templates, you will at least have all the basic provisions in place. All you need to do is to tweak details depending on your own policy.
However, using templates can still make you vulnerable to frivolous lawsuits.
Since you most likely do not have an understanding of the legal requirements or the details needed in the agreements, you still wouldn't be 100% sure that all the required provisions are reflected in the template you decide to use.
Use an online policy generator
If you are serious about having a clear and nuanced legal agreement, one of the options you should look into is using an online policy generator. There are many online policy generators available that can help you create legal agreements that fit your business like a glove, such as our own.
While policy generators may also seem like templates, what makes it different is it asks you exactly what you need for your business and makes sure that you do not leave any detail unturned.
This will guarantee that all necessary clauses are included in the final documents and nothing is left out. The best part is that you don't need to be a wizard in the legal industry and can simply follow the questionnaire.
Thus, if you want legal agreements that comply with various laws, regulations, and requirements and are tailor-made for your website without breaking your bank, it would be advisable to use an online policy generator.
Hire a lawyer
Of course, when it comes to legal agreements, most people will definitely say that hiring a lawyer to help you craft your web policies is the best thing to do.
After all, these people have studied for years to perfect their craft in writing, understanding, and dissecting legal agreements. The fact is — you will definitely have a clear and well-written policy when you enlist the help of lawyers.
However, they may cost way more than what you're prepared to shell out for legal agreements. If you're just starting out, it simply won't make any financial sense to hire your own online legal policy lawyer.
You should only do so if you have unique or complex requirements or terms that need to be clearly hashed out in your documents or if your business is in the high-digit revenues with money spent on lawyers not being a problem.
Get compliant today
By now, you should at least have an idea about online legal policies and why they are necessary if you want to protect yourself and your potential customers.
You have several options when it comes to crafting your legal policies, with some being more effective than others. They all have their own pros and cons which you should weigh out carefully before selecting what's best for you.
While you can write your policies yourself or use a template, they aren't exactly the most fool-proof options available. Doing those won't cost you a dime, but you might encounter numerous legal issues in the future if you come across a nit-picky customer.
On the other hand, you may choose to hire a lawyer to craft a fool-proof online legal policy. However, they may cost more than what you're prepared to give. It is advisable that you only choose this option only if you have very complex requirements.
In general, the most balanced option when it comes to crafting your online legal policy is through the use of a policy generator.
These are useful tools to protect yourself from legal issues online, and they also do not cost as much as lawyers do. Some even provide free policy generator services, which makes it the top choice when crafting your website's legal policy.
So why wait, create your policies today and put the stress of potential legal liability away, and focus on what really matters — your website.