It is a good idea for all eCommerce websites to establish a refund policy, yet many site owners don't know where to get started on this task.
Hopefully, when you have finished reading this article, you will have a clear picture of just what you need to do in order to create a refund policy that will not only yield happy customers but will also improve your sales.
If you own an online business, you are sure to get a thrill each time someone makes a purchase from your website. The whole point of being in business online is to make sales, so closing the deal and receiving an order from a new or existing customer is always going to be exciting.
Along with the revenue that you receive for the sale, you will be taking one more step toward reaching the goals you have established for your business.
For all of the effort that goes into building an online store and marketing your products, it is reassuring to know that your time and money are turning into actual sales.
Unfortunately, that excitement can quickly be washed away when someone asks for a refund. While you would love for all customers of your website to be happy with their purchase, the reality of retail is that at least a small percentage of your buyers will want their money back.
Obviously, you will work hard to limit the number of refunds requested by providing a quality product, offering customer support, and asking if there is anything you can do to rectify the situation.
When all of those methods fail, however, you will be stuck with the prospect of needing to issue a refund.
The reality of facing refunds as an online business owner highlights the importance of having a refund policy in place.
Rather than making up the rules as you go, it is a far better plan to have a proper refund policy that will inform your customers as to the procedure which needs to be followed when a refund is desired.
It is no fun to have to solve problems in business "on the fly" – it is much better to address them before they ever come up.
PRO TIP: Don't waste your time and take the guesswork out of the legal jargon with this personalized refund policy generator trusted by over 150,000 businesses.
What is a Return/Refund Policy?
Refund policy is exactly as it sounds – a policy that dictates the terms of any refunds or returns which may be offered by the website or eCommerce store. As a consumer, you are certainly familiar with this concept.
Before you make a purchase, you may decide to review the refund policy of a given website or store to make sure you are comfortable with the terms.
For instance, if a site says that "all sales are final" and no refunds will be issued, you may think twice about placing an order.
On the other hand, if another business offers a "60-day, no questions asked" refund, you will be more comfortable with spending your money on their site.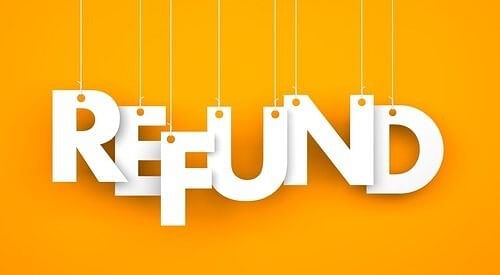 The refund policy that you place on your site needs to be simple, straightforward, and easy to understand. Remember, this policy is meant to serve your customers – so it should be something that your customers can understand.
If no one visiting your site can understand the refund policy you have posted, what good will it be? Outline your policies in plain language and give your visitors a sense of confidence in knowing that they are going to be treated fairly.
Another key to a successful refund policy is making it easy to find. The question of returns/refunds is likely to be one of the final issues a customer has in mind before making a purchase, so you don't want them to give up on their shopping cart because they can't find the terms of a refund.
While you don't necessarily want to encourage returns, you do want to make it easy for your policy to be reviewed before a purchase is made. Success in business is all about serving your customers, and presenting your refund policy plainly is another small way you can offer great service.
In the end, your refund policy should be direct, easy to read, and concise. Think of a refund policy as another piece of the sales funnel.
If it is long and confusing, or if the customer feels like they are being 'tricked' in some way, they are going to abandon their purchase. Use this policy as a chance to reinforce your image as a trustworthy, reliable retailer.
Who Needs a Refund Policy and Why?
Right off the bat, you should realize one thing to be true about a refund policy – you are going to need to offer some form of refunds/returns if you wish to be successful in your business venture.
It is hard enough to earn trust in the online business world, you don't want to make that task even harder by failing to offer your customers refunds.
Hopefully, you will be able to keep these returns to a minimum, but you are going to need to offer something as an element of customer assurance and protection.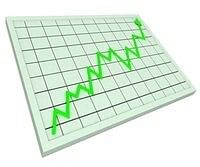 Your potential customers are going to be more willing to take a chance on a brand or product they haven't tried before when they know it can be returned easily.
Offering no refund policy, or making your terms difficult and time-consuming to follow, will cause many shoppers to look for another seller.
Most online retailers will see sales improve quickly after the addition of a refund policy, simply because their site visitors will have more confidence that they are going to get fair value for their money.
It may also be a good choice for you to explore the option of offering a money-back guarantee as a way to give your customers peace of mind and make purchasing easier.
What to Include in a Refund Policy?
As compared to other legal content on a website, such as a disclaimer or a terms and conditions page, creating a refund policy is relatively straightforward. The goal of this policy is simply to define the terms which will govern any refund or return request.
So what pieces of information need to be included in this policy? Most businesses will need to hit on at least these points listed below.
How long does the customer have to return the product?
Even the most generous of companies are not going to be able to offer an unlimited return window. You need to determine how long you are willing to let the customer keep the product before you will no longer accept a return.
The window you offer is going to depend on the type of products you sell. 30 days is a common allowance which is seen in many refund policies of eCommerce stores offering physical goods, while 14 days is usually common for websites offering digital products and services.
Feel free to go up or down from there as you see fit.
What type of refund will be provided?
Some companies choose to simply refund the purchase price of the product once it is returned. That is one option, or you could choose to provide refunds in the form of store credit. A stricter return policy may offer to replace the original unit but will make no refund available in terms of cash or credit.
For smaller businesses trying to get started on the web, it makes sense to launch with a liberal return policy in order to earn trust. If that policy proves to be too expensive, you can always tighten it up later on.
Who pays for shipping costs?
Assuming you are dealing with the return of physical products (as opposed to digital goods), you will want to outline who is going to pay for shipping costs. The simple solution is to ask customers to pay for shipping, although that will obviously not be as popular as handling the shipping expense yourself.
If you do decide to cover the shipping, the logistics of that offer will need to be sorted out. Are you going to send a pre-paid shipping label for the item? Think through the details and outline them in your refund policy.
The three points above are the key elements and the minimum of what should be included in the refund policy.
Do you offer perishable products? Do you require proof of purchase? What condition does the item need to be in to be eligible for a return?
Craft your policy while thinking carefully about the variables involved with the products you sell.
Can You Copy a Refund Policy From Another Website?
It is not a good idea to copy your refund policy from another site. After all, your business is unique and you are going to have to address your own specific products in the policy. You may be able to draw inspiration from other refund policies but you should not simply copy/paste a policy onto your own site.

Can You Use a Refund Policy Template?
Again, the answer here is no. It comes down to the need to have a unique refund policy that speaks specifically to your products and the terms you wish to dictate.
If you simply fill in the blanks on a template that someone else has created, you will have little to no chance of coming away with a policy that fits your needs perfectly.
As a much better solution, you may wish to create a refund policy with our easy to use refund policy generator.
Rather than a simple fill-in-the-blank template, this generator will rely on the information you provide in order to develop a custom policy tailored specifically for your site. It only takes a few minutes to do this and you will come away with a policy that covers all of your needs perfectly.
Refund Policy Examples
To help you gain a better understanding of what a quality refund policy looks like, we have collected a few examples from retailers around the web.

Exclusive Daskeyboard.com 30-Day Money Back Guarantee. At Das Keyboard, we stand behind our products. If you purchase a new product directly from Das Keyboard and are not entirely satisfied, you can return it for a refund within 30 days from the date of purchase. Date of purchase and Proof of purchase are required.
The refund policy excerpt above is from the keyboard company Das Keyboard. As you can see, they have hit on the key point of how many days a customer has in order to request a refund. The company will offer a refund for up to 30 days, as long as the date of purchase and proof of purchase can be provided.

90-day trial: Take your Brooks gear for a 90-day trial run. Put it through its paces and sweat in it as much as you want. If you are not 100% satisfied, return it to us for free. Check below for how to return your product.
Brooks is a trusted name in the running shoe business, and this element of their return policy is part of the reason why. A generous 90-day trial is offered on these shoes, and the returns are free when the appropriate procedure is followed.

You may return your order with your sales receipt or packing slip within 30 days from your date of purchase for the refund of the sale price and tax of the purchase (shipping charges will not be refunded). Please note that non-defective returns must be returned in new and unused condition along with its original packing materials.
Tervis manufactures and sells a variety of cups, bottles, and tumblers. This return and exchange policy defines the length of time a customer has to make a return (30 days), points out that shipping charges will not be refunded, and states that customers should plan on 5-7 days before they see their credit arrive.
Create a Return/Refund Policy
Far more than just some legal jargon to toss onto your website, a refund policy can actually be seen as a sales tool. If you are willing to provide customer-friendly terms, and you make those terms clear in your policy, you will actually stand to gain sales as a result.