Having an easy-to-find shipping policy on your online store is essential. Your customers need to know your processes when it comes to delivery, as it could make the difference between them purchasing one of your products or looking elsewhere.
Being upfront about your shipping modalities is a good way to build trust with potential customers that may have just discovered your brand. Here is how to create a shipping policy for your eCommerce store.
PRO TIP: Save time & money with the professional generators trusted by over 150,000 businesses and create essential legal policies personalized to your needs in minutes.
What is a Shipping Policy?
A shipping policy is a document that sets out the terms related to shipping and delivery such as postage charges, customs, and duties, timeframes, delivery locations, tracking, etc.
By being transparent and volunteering that information upfront without your customers having to ask, you are building trust, removing barriers to purchase, and saving everyone time: you can focus on your business and your customers can focus on shopping.
Who Needs to Have a Shipping Policy?
If you are selling anything online, whether it be clothing, food, parts, or technical equipment, you need a shipping policy.
For most online shoppers, shipping can be the make-or-break factor, which is why thinking about how you can make the delivery experience better for your customers is essential before you start drafting your delivery policy.
Moreover, it can protect you and give you a valid argument should you receive a customer complaint regarding shipping costs or delivery times, as you will be able to refer them to that section of your website which, if you have displayed properly, they should have seen before going through with their purchase.
Start seeing your shipping policy as a selling point rather than just a necessity. It can help make the customer experience superior to the one offered by your competitors, be an incentive (if you offer free shipping, for example), and save your customer service team's precious time if it is well-thought-out and detailed.
What to Include in a Shipping Policy?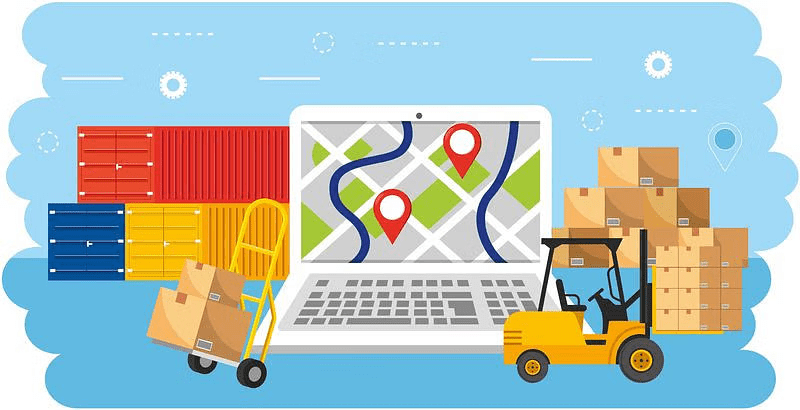 This will depend on the nature of your business, your market, and your fulfillment process. However, most shipping policies cover the following subjects:
Delivery Locations & Shipping Options
Specify if you only ship inside your home country or if you ship to customers worldwide. If you ship worldwide, are there any exceptions?
You may want to ship to customers around the world but most freight companies have restrictions. You will want to confirm with your carrier before stating that you advertise worldwide shipping and then having to cancel an order when you realize that you cannot get the package to the destination, which could affect your business' reputation.
If you offer different options such as express or standard delivery or the choice between different carriers, list it out for your customers in a clear and concise manner (such as by using a table).
If you offer a pick-up option for local customers, don't forget to specify your address and business hours, as well as other important information. For example, customers will receive an email notification from you informing them that their order is ready for pickup.
Shipping Costs
This is the information that your website visitors are looking for so make it conspicuous.
If you offer flat-rate shipping, you may want to create either a list or a table that lists the shipping costs depending on the delivery location or order value.
If you offer free shipping over a certain amount, make it obvious both in your shipping policy and on your homepage and use it as an incentive for your customer to spend over that threshold (this can be done by using a banner on your homepage).
Lastly, if shipping rates are calculated at checkout, mention it both here and in your shopping cart so that shoppers can take that factor into account while shopping.
Customs & Duties
If you are selling outside of your home country, you need to include information regarding customs and duties as, depending on the country where the package is being shipped, the customer could have a bad surprise if you don't.
Most businesses will include a statement to the effect that custom charges and duties are the responsibility of the customer and encourage shoppers to check with their local customs office before placing an order.
Some countries are especially strict when it comes to processing international packages and customers can be hit with charges that are almost as high as the cost of the product itself, thus the importance of being upfront about it.
Delivery Timeframes & Handling Time
With the rise of eCommerce giants such as Amazon that offer same-day shipping, customers expect to receive their orders faster than ever. This is why setting realistic expectations are essential!
Have a look at your courier's website to see their delivery timeframes and add a few days based on your experience. You should also mention that these are guidelines only and that this estimate does not take into account unexpected delays, such as the ones caused by the freight company or public holidays, for example.
Don't forget to mention if the delivery timeframes that you mention include the order processing time or not. If not, you could either specify the number of days required for your team to process and pack the order as well as the actual delivery time or give a general delivery timeframe, specifying that time starts running from the moment the order is dispatched.
Delivery Address
Depending on the type of products that you sell or the freight companies that you use, you may have to limit delivery to street addresses and indicate that you cannot deliver packages to military addresses or P.O. boxes.
Similarly, you may want to specify that once an order has been dispatched, you cannot modify the delivery address.
Tracking
If you offer order tracking, this is where you would tell your customers that they will receive an email with tracking information and the name of the courier once their order has been shipped.
You would also include a link to the page on your website or on the courier's website where customers can track their order. This will save you from getting emails requesting updates on the status of an order.
Refunds, Returns & Exchanges
You should have a separate return policy, but you can summarize it here for transparency purposes as, again, it may affect a potential customer's decision to shop from your store or not.
Important information to include and summarize here would be the timeframe in which a customer can initiate a return as well as the costs: who pays for the return shipping and what happens to the original shipping costs.
You should also specify the circumstances that allow for a refund or a return to be authorized as well as tell them how to contact your customer service team to initiate the process.
If special circumstances are affecting your delivery times, for example, a pandemic or a holiday, that is something that you should highlight both in your shipping policy and by adding a banner on your homepage to avoid customer dissatisfaction.
Finally, it is generally a good practice to include a summary of the above information in the order confirmation email so that your customer can refer to it without having to visit your website.
Where to Display Your Shipping Policy?
You should have a page on your website dedicated to your shipping policy and it should be easy to find rather than hidden in the legal section of your website.
Most businesses will include a hyperlink to their shipping policy in their website footer, which is a great strategy, for example:

You may also want to include a link to it on your product pages, during the checkout process, in the order confirmation email, and in the customer care, help center, or FAQ section of your website, if you have one.
Having an FAQ section is a great way to answer simple questions that come up often for your customers without them having to read through a full shipping policy. For example: "how can I track my order" or "when will my order be dispatched".
How to Write a Shipping Policy That Attracts Customers?
When considering what to include in your shipping policy, put yourself in the shoes of your customers and, even better, think about your own experience as an online shopper.
Do you always buy from the same online store because of their generous delivery policy? Were you ever disappointed or surprised by having to pay duties and taxes upon receipt of an international package? What are your competitors doing and how can you differentiate yourself from them?
These are all things to keep in mind when drafting your shipping policy. And don't forget that you can, and should, adjust this policy from time to time to take into account customer feedback and operational changes in your business or supply chain.