Professional Return & Refund Policy Generator
Create a clear return and refund policy personalized to your business in minutes. Instantly boost your sales and increase revenue by being transparent with your customers.

How Our
Refund Policy Generator

Works
Choose platform
Select the platform you use and the type of website, app, and business you have
Customize policy
Fill in the questionnaire and describe your business and how you operate it
Download & publish
Download, view, and publish your custom-made policy instantly
Trusted by
150,000+

Businesses
Peace of Mind Protection
Create a comprehensive and easy to understand return and refund policy that includes all the necessary clauses.
Win Your Customers' Trust
Show commitment to transparency to win your customers' trust in you and your business and grow it faster than ever.
Focus on Your Passion
Do the work that drives you and grow your business while we take care of the ever-changing laws for you.
Everything You Need

in One Place
Personalized to Your Needs
No generic or one-size-fits-all templates. Our smart refund policy generator understands the specifics of your business, ensuring the created policy is tailored to fit exactly what you do and how you operate.
Drafted by Lawyers
Rest easy knowing that your refund policy isn't just generated by an algorithm but has been curated by a team of legal professionals to ensure compliance with consumer protection laws.
Comprehensive Coverage
Whether you run an e-commerce store, a blog, a digital agency, or a SaaS platform, our generators cater to a wide range of business models, ensuring your business stands on solid legal ground without compromises.
No Legal Jargon Guesswork
No need to spend hours researching laws and drafting your refund policy. Take the guesswork out of the legal jargon and have it ready in minutes with our step-by-step process anyone can follow.
Automatic Updates
As consumer protection laws and industry standards evolve over time, so will your refund policy. This ensures your legal documents are always up-to-date, safeguarding you from potential legal pitfalls.
Expert Help Within Reach
Get your questions answered by legal industry experts without the high costs of hiring a lawyer. Our dedicated support is available to you around the clock, providing high-quality assistance.
Trusted by 150,000+ Businesses
"Policies generated from WebsitePolicies have been a godsend. They saved me so much time and worry, and enabled me to have a smooth and confident course launch knowing all the legal aspects were taken care of."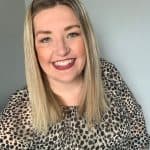 Alys Golding
"WebsitePolicies made my life so much easier. Thanks to their smart solution, I was able to launch my new online service page within a few hours. It saved me hours and hours of research and work."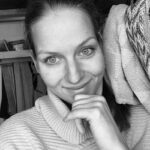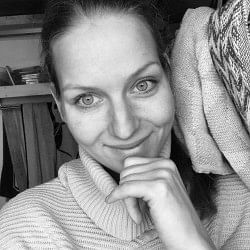 Ivona Ondrackova
"Exceptional service from WebsitePolicies. They make it so easy. They have comprehensive packages for any type of web-based business and I have peace of mind that the legal side is covered."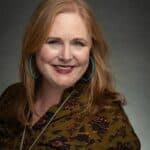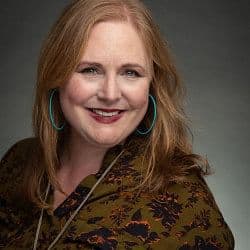 Anna Andrews
Ready to
Get Started

?

Create your personalized return and refund policy in minutes. No credit card required.
Frequently Asked Questions
A clear and well-written return and refund policy establishes transparency and trust between your business and customers. It demonstrates your commitment to customer satisfaction and makes it easier for your customers to continue with their purchases without second-guessing themselves.
You may create a variety of refund policy types including money-back guarantees and full refunds, partial refunds, no refunds, store credits, and more. Our refund policy generator also supports various product types such as physical products, non-tangible products and online services.
Most people complete the online questionnaire in less than 10 minutes. After completing the process, our system will instantly generate a personalized refund policy for you, which you can easily access in your account.
Yes, you can re-run the questionnaire and customize the policy in case you'd like to change something to suit your needs better. You can also change the appearance of the refund policy if you'd like to embed it on your website or app to match your own theme.
Yes, you can download or copy the refund policy once it's generated. We provide several different formats of the policy text so you can choose whatever works best for you.
Yes, we will host the refund policy for you so you can link to it from your website, mobile app, Facebook page, or anywhere else.
Our legal team continuously monitors business and consumer laws and requirements and makes appropriate updates to the refund policy generator and policies. Frequency of updates varies based on regulatory changes, latest legal standards, industry practices, and evolving legal landscape.
Yes, our refund policy generator is free. Sign up to create and add a standard refund policy to your website or app in minutes. We also provide cost-effective pricing options that come with extra features to ensure your complete legal coverage and guarantee your peace of mind.