Ever since Ray Tomlinson invented email back in 1972, this channel of communication has been exponentially growing. Today, emails are not only being used for correspondence between people but also in business-to-client (B2C) and business-to-business (B2B) correspondence.
Besides, email marketing is still a huge thing and there is no reason to expect that things will change anytime soon. There are many things by which you can differentiate between formal and informal email messages. One of these things is the email disclaimer.
In most cases, you will find a disclaimer in emails that are products of an email marketing campaign.
But, what is an email disclaimer?
An email disclaimer is a notice which is added to the bottom of an outgoing email in an effort to limit the sender's liability.
According to the research paper "Segmenting email message text into zones", written by Cecile Paris and Andrew Lampert, the disclaimer belongs to the bottom of the "Boilerplate Zone" of an email.
This is the part of the email that contains content that is reused in the same form across multiple email messages. So, once written, an email disclaimer will be automatically appended to this zone.
In practice, an email disclaimer is usually attached at the end of an email message. If you have ever read a part of an email that is alerting you or informing you about something important in a cautionary tone, you have read an email disclaimer.
The purpose behind it is in most cases legal. We will see to what extent it is legally binding in one of the following subheadings. If the purpose is not of the legal kind, then the disclaimer has a marketing message behind it.
Not all email disclaimers are the same. Usually, they deeply reflect the company's policy. The general advice is to keep it as short as possible, but we have seen some email disclaimer examples in the past that were as long as 2,500 words.
PRO TIP: Save time & money with the professional generators trusted by over 150,000 businesses and create essential legal policies personalized to your needs in minutes.
Why do companies use email confidentiality statements?
The main reason why companies use email disclaimers is to protect themselves from unwanted and costly lawsuits.
So, using a confidentiality statement in an email is, in a way, a preventive measure designed to provide protection by informing the email recipient about the content. Email disclaimers are simple statements that have a legal character.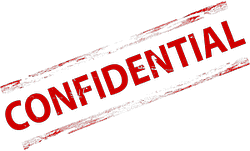 When companies use disclaimers, their intention is to exempt themselves from liability in regard to the content of the email. Disclaimers are also used to avoid defamation and misdirected emails and to render them irresponsible if it comes to something legally punishable.
The use of email disclaimers became so popular that you can see them in emails of companies working in countries where disclaimers are not legally binding. This practice became a standard procedure in serious risk management strategies.
This might be because the term "prevention is better than the cure" can also be applied to any business model that involves sharing information via email correspondence.
Sometimes, the reason for the disclaimer is the law. There are some countries where the law requires organizations to include specific confidentiality notices in outbound emails.
In these counties, having an email confidentiality statement can make a big difference in the court, should the company get sued over the email content.
In this case, the disclaimers serve as evidence that the suing party was informed about the content and what consequences he or she may experience, should they decide to act upon it.
The other reason to use a disclaimer is to pass a marketing message to an email recipient. The email disclaimer is usually written in a cautious tone.
It's another purpose is to build trust between the company and the email recipient. This provides fertile grounds to pass the link to your product page or official website.
By reaching out to people this way, companies can generate more leads and increase conversion rates. Besides, by increasing traffic to their website, companies also get higher rankings by search engines, thus establishing a stronger digital presence.
In the end, it is important to state that email disclaimers are not a foolproof method of liability protection. This is why companies do not solely rely on them to fully protect themselves from unwanted lawsuits.
How can an email disclaimer protect you?
Since email disclaimers are legally binding in some countries of the world, they can actually protect a company from losing serious amounts of money when the case reaches the court system.
When they are legally binding, email disclaimers will make a big difference in court. Here are several instances when email disclaimers can come to your aid:
Large corporations can be held responsible for the content sent by their employees. When there are many employees, an organization can't monitor every email sent by their hires. This is why big organizations use software solutions to add a custom-tailored disclaimer to any email pushed through their server.
Breach of confidentiality is also another issue that can be addressed by a disclaimer. Sometimes, the email contains information intended for a specific recipient. For instance, in law firms, if the information is leaked, these firms can get into a lot of trouble. Placing an email confidentiality statement protects them from this risk. Virus transmission can return as a major lawsuit boomerang if a company doesn't add a disclaimer telling the recipient that they are can't be held responsible if the email is containing a virus. These disclaimers usually inform the recipient that the email might contain a virus and that it would be best to scan it before opening it.
A disclaimer can also inform a person that he or she doesn't have the required authority to enter a legally binding contract. This is very important, as, in some countries, emails are looked upon as written communication that can be legally binding. In the disclaimer, your company can inform the third-party that the employee doesn't have the authority to enter a contract without a manager to ratify it.
A company can protect itself from errors when the content and information get misused. A well-written email disclaimer can prevent serious consequences a company might face when such an error occurs.
When a third party relies on company advice and the advice might lead to serious consequences, an email disclaimer can protect a company from being sued for negligent misstatement.
Some industry regulations demand from companies to include email disclaimers into all email correspondence. By attaching a specific disclaimer, companies are taking care of regulatory compliance and protecting themselves from getting penalized by the state for not doing so.
Is an email disclaimer legally binding?
There are numerous laws, agreements, and accords that enforce the usage of email disclaimers in some instances.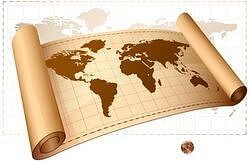 Canada
The Canadian Anti-Spam Law (CASL) applies to all commercial emails sent in this country. Every email has to include the name, business, mailing address, phone number, web or email address and an unsubscribe link.
This is why large organizations in Canada use software to add all of this information to all emails sent by their employees. Violating this law can cost organizations up to $10 million.
European Union
With the EU Directive 2003/58/EC forcing all businesses to be more transparent, we see that EU companies add disclaimers to their emails.
There are similar laws applied to the UK Companies Act, forcing businesses in Ireland, Germany, France, Italy, the Netherlands, and Denmark to include additional information in an email disclaimer.
United Kingdom
According to the UK Companies Act that was amended in 2007, every business emails have to include a disclaimer that contains the company registration number, place of registration, and registered office address.
United States of America
The United States has the most complete disclaimer law. The Federal Information Security Management Act (FISMA) defines a framework in order to protect information and assets.
One of the standards of FISMA regulatory compliance includes the implementation of a US-authorized disclaimer in all emails.
Civil legal suits within the United States Federal Court System procedures are specified by the Federal Rules of Civil Procedure (FRCP).
A company has to provide a disclaimer where it states that the content of the email will not be subject to search in order to avoid the loss of a lawsuit when it is requested from them to produce the requested data.
Another federal law in the United States, the Freedom of Information Act (FOIA), is put in place to protect the information from disclosure in certain instances. This is why it is important to place a disclaimer informing the mail recipient that the email contains sensitive information that goes under the FOIA.
The Health Insurance Portability and Accountability Act (HIPAA) applies to all organizations that have access to a patient's personal health care data. These companies in the US can use disclaimers to inform their patients about the risks related to this type of correspondence.
The Gramm-Leach-Bliley Act (GLBA) applies to financial institutions. Financial organizations have to attach disclaimers to their emails in order to avoid any confidentiality breaks.
There are three instances when using an email disclaimer is a must in the US: companies in the healthcare industry, financial institutions, and every company that's under the Internal Revenue Service (IRS) regulation.
Where to place an email disclaimer?
The common practice is to put a disclaimer at the bottom of an email. But, when we look at some examples, there is some absurdity to it, especially in cases like "This e-mail message is intended to be received only by persons entitled to receive confidential information".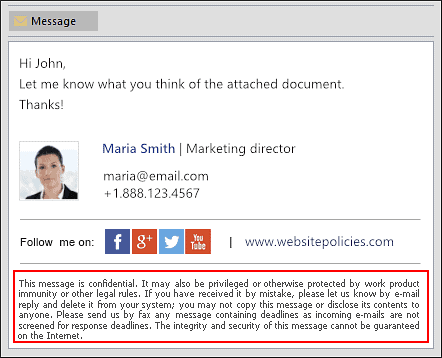 If there is very sensitive information in the email, the best practice is to double-check the "Send to" field before clicking send.
Attaching a confidentiality disclaimer at the end of the message just isn't practical. It would be best to keep it short and place it at the beginning of the email.
These are so-called "prepend disclaimers". Financial institutions and legal organizations quite often opt to use these ones.
On the other hand, append disclaimers are placed at the bottom of the email message body.
Some organizations prefer to place a link to the append disclaimer right at the beginning of the email, to avoid unwanted problems.
Email disclaimer examples
Breach of confidentiality
The entire content of this email message is confidential. This also applies to any files attached to it. This email is intended for an individual or entity to whom they are addressed. In case you are not the addressee of this email, and you have received it in error, immediately contact the system manager. The information in this email is very sensitive, and it is intended for the specific addressee. This email should not be disseminated, distributed or copied. If you have received this email and it was not for you, make sure to immediately notify the sender by email and afterwards delete this email from your system. Disclosing, copying, distributing, or taking any action in reliance to the email content is strictly prohibited. Consider yourself notified.
Employer's liability
Views and opinions presented in the content of this email are solely those of the email author. They don't necessarily represent those of the organization. Our employees are explicitly required not to infringe or authorize any infringement of copyright or any other legal right by email communication, as well not to make defamatory statements. Our company policy is clear, and you can access it here. It states that any such communication is contrary to our policy and outside the scope of the organizational role of the individual concerned. Considering all this, please be informed that the company will not accept any liability in respect to such communication. If there is any damage or other liability arising, the employee is the one who will be personally liable.
Unintentional transmission of computer viruses
The email can contain computer viruses that may infect your computer. The recipient of this email should scan this email and all of its attachments, if there are any. The organization will accept no liability for any damage caused by any virus transmitted via this email. Emails can be intercepted, lost, destroyed, corrupted, contain viruses, or arrive late or incomplete. This is why email correspondence cannot be guaranteed to be secured or error free. This is why the sender does not accept liability for any errors or omissions in the contents of this message, which arise as a result of the email transmission.
Entering into contracts prevention
Please be informed that no employee or agent is authorized to conclude any legally binding agreement on behalf of "Company Name" with the 3rd party via email. This can be only done if the employee or agent in question has a confirmation explicitly written by the "Company Director" for that specific occasion.
Protection of negligent misstatement
Our company cannot be held responsible for the content of this email, nor can it be responsible for the consequences of the actions taken based on the information we have provided in this mail. We accept liability only if we have subsequently confirmed the information found in email in writing. Please make sure that you are the intended recipient of this email. If you are not, please notice that disclosing, copying, distributing, or taking any action in reliance to the contents of this information is strictly prohibited.
Unsubscribe from the newsletter
Thank you for subscribing to our newsletter. The "Company name" team will work hard to deliver good and valuable information in the fields you have specified when you were subscribing. However, in case you decide that you no longer want to receive newsletters from us, you can unsubscribe by clicking the link here.
Environmental
Please do not print this email unless it is absolutely necessary. Every time you don't print an email, you are helping the environment.