Links are at the core of all affiliate marketing efforts. This is why there are marketers who might decide to add paid links to websites and blogs without even thinking about the consequences. However, when you have these kinds of links that are undisclosed, you might get into legal trouble.
This is why having an affiliate link disclosure is a must. When you employ this practice on a regular basis, you will always be able to link affiliate websites freely as you will protect both yourself and your visitors from any unethical business measures.
In this article we will talk about affiliate link disclosures, explain why you need to have them, talk about the best practices for them and give you a couple of examples of how they can be done correctly.
PRO TIP: Don't waste your time and take the guesswork out of the legal jargon with this personalized disclaimer generator trusted by over 150,000 businesses.
Why do I need to have a disclosure for affiliate links?
Simply put, the Federal Trade Commission is in charge of making sure that people do business in a fair way.
They have enforced and will continue to regulate laws for consumer protection to make sure that all of the products that people come across online are represented truthfully and that everyone buying a product has the right information about it before making a purchase based on facts.
These regulations employed by the FTC are designed to benefit sellers and customers alike. Online consumers deserve to know the real facts about products they are considering purchasing, while on the other hand, businesses need to be given the opportunity to compete fairly and try to provide the best services possible, without any tricks or deception.
If you look at your blog or site and how you will benefit it's quite simple – your business efforts will be transparent and honest, for which visitors will trust you and at the same time you will keep yourself safe from any legal problems.
Affiliate links disclosure guidelines and tips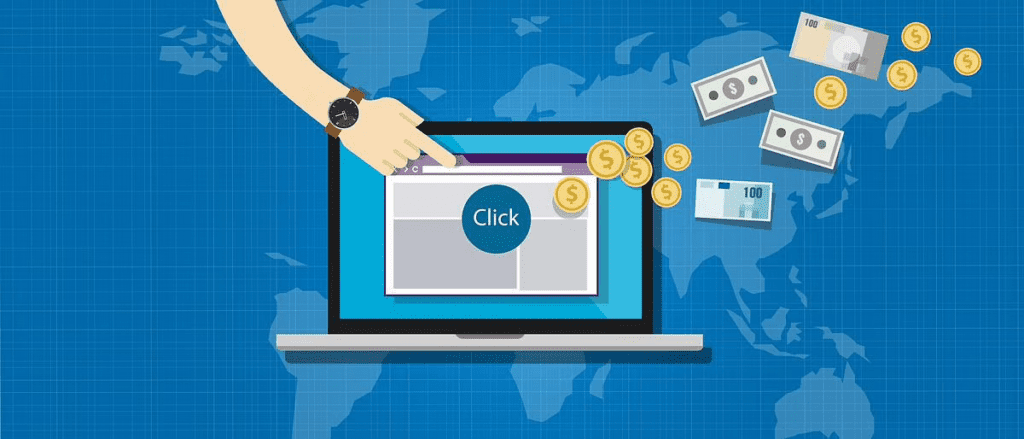 The first thing you need to make sure with your disclosures is that they are written in an simple language that can be understood by everyone who visits your page. You must clearly explain what your relationship with the affiliate websites is and how you promote them.
This also comes down to being honest and transparent, if you try to be precise and explain to visitors directly what you do, they will trust your blog. If not, they will probably simply go somewhere else. On top of that, by leaving room for misinterpretation, accusations against you could be proven valid and you could suffer legally and financially for it.
Don't talk with jargon or beat around the bush. Be direct and tell visitors everything they need to know and in what way you earn money from affiliate links. It's generally a good idea to create a template which you will use for all your disclosures.
Where to display affiliate links disclosure?
Your affiliate links disclosures need to be placed in obvious places. However, the term "obvious" can be quite subjective. Basically, you need to put them in an open area where everyone can see them and where missing them is close to impossible. This is how you will build trust.
When your disclosures are hidden away, it only means that you are not really making an effort to be honest with your visitors. On top of that, the FTC will also not be satisfied with this and your blog might be considered as non-disclosed, as you are non-transparent.
So, here are the best placement practices to make sure that your disclosures are valid.
First of all, make sure that you include disclosures at the top of each and every of your blog posts.
This is how you will instantly notify readers that your page includes affiliate links and shows your honesty. Everyone will be able to see your disclosure and nobody can claim that they weren't given the information about product promotion on your page.
An additional measure that will help you ensure your safety completely is to add reference links that lead to your disclosure next to each affiliate link.
Don't worry about your blog posts being disrupted by this practice, as you can add a small indicator next to the links that don't take up a lot of space. In the end, you can repeat your disclosure at the end of the blog post as well.
Affiliate link disclosure examples
Example 1
Disclosure: This is a professional review blog which gets compensated for the products reviewed by the companies who produce them. All of the products are tested thoroughly and high grades are received only by the best ones. I am an independent blogger and the reviews are done based on my own opinions.
Example 2
Disclosure: Bear in mind that some of the links in this post are affiliate links and if you go through them to make a purchase I will earn a commission. Keep in mind that I link these companies and their products because of their quality and not because of the commission I receive from your purchases. The decision is yours, and whether or not you decide to buy something is completely up to you.
Example 3
This blog receives a commission for using "company name" products for the food recipes that we shared with you in our posts. Although we receive a commission for using and linking their products, they are extremely good for our food recipes and all our opinion and suggestions are unbiased.
Final words
If you are looking to run a successful company or build your personal brand effectively, bear in mind that you will need to build trust with your audience, and be transparent.
When you are honest with your visitors and create a loyal relationship with them, they will repay you by having trust in your links and the products or services you promote. In the long run (and not that long) your honesty will start paying off.