Agency Partners Program
Add more value to your service offerings and generate a new revenue stream by helping your clients with compliance and legal protection.
Add Value

to Your Clients &

Boost Revenue
Gain Competitive Advantage
Get ahead of the competition and enhance your reputation as a trusted advisor by helping your clients stay compliant with applicable laws.
Increase Your Revenue
Unlock new revenue opportunities and scale your business even faster without expensive investments by upselling personalized policies.
Streamline Workflow
Save time by sharing policies directly with your clients so they could fill in the questionnaires without having to create yet another account.
Self-Updating Policies
Our legal experts regularly monitor the changes in laws to give your client peace of mind knowing they're always compliant and protected.
White Label
Increase credibility and strengthen your brand with a custom domain name and personalized presentation to match your own branding.
Dedicated Support
Your success is our priority and we're here to help with any questions you may have with the dedicated support available at your fingertips.
How it Works
Sign up for the agency plan in less than 5 minutes.
Start upselling personalized legal policies to your clients.
Fill in the questionnaires or let your clients do it.
Build trust with your clients and outshine competitors.
Simple Pricing to Suit Your Needs
AGENCY PLAN
$199
Save over 80% off retail with volume-based discounts
One-time payment

All current & future policies
10 revisions/policy
Law monitoring & free updates
Additional websites/apps:
Less than $30 per website/app
Less than $25 per website/app
Less than $20 per website/app
Less than $15 per website/app
Additional websites/apps are a one-time fee!
All pricing is in USD, agency plan renew yearly, change or cancel at any time.
What's Included
Comprehensive legal coverage
Global privacy compliance
Copy, link to, or embed policies
Data subject access request form
Hear it From Our Agency Partners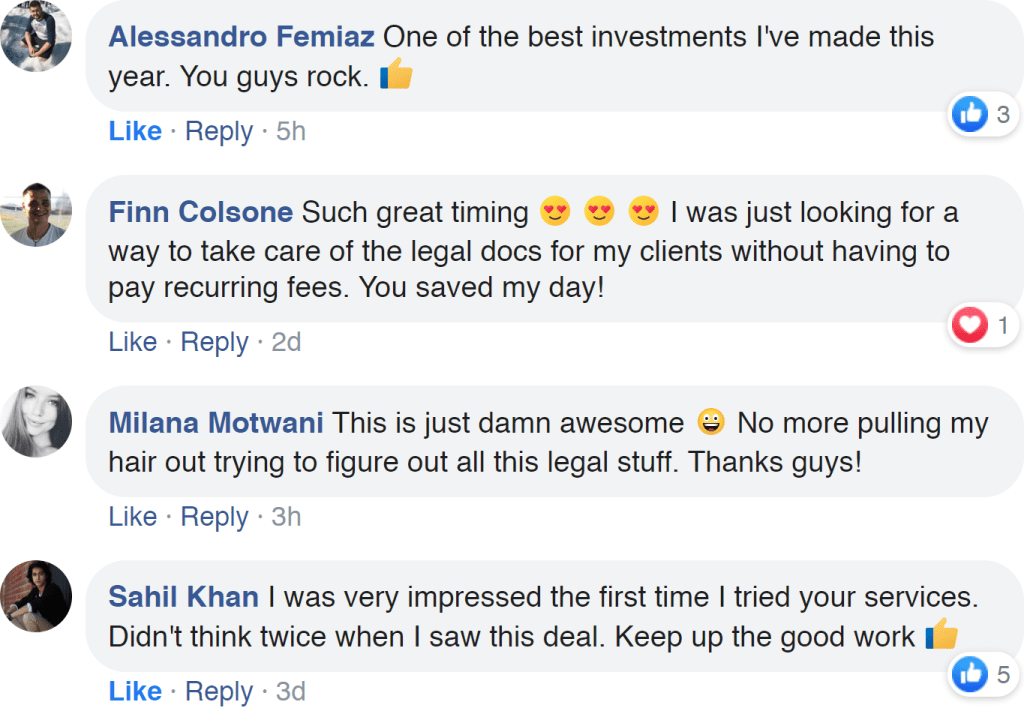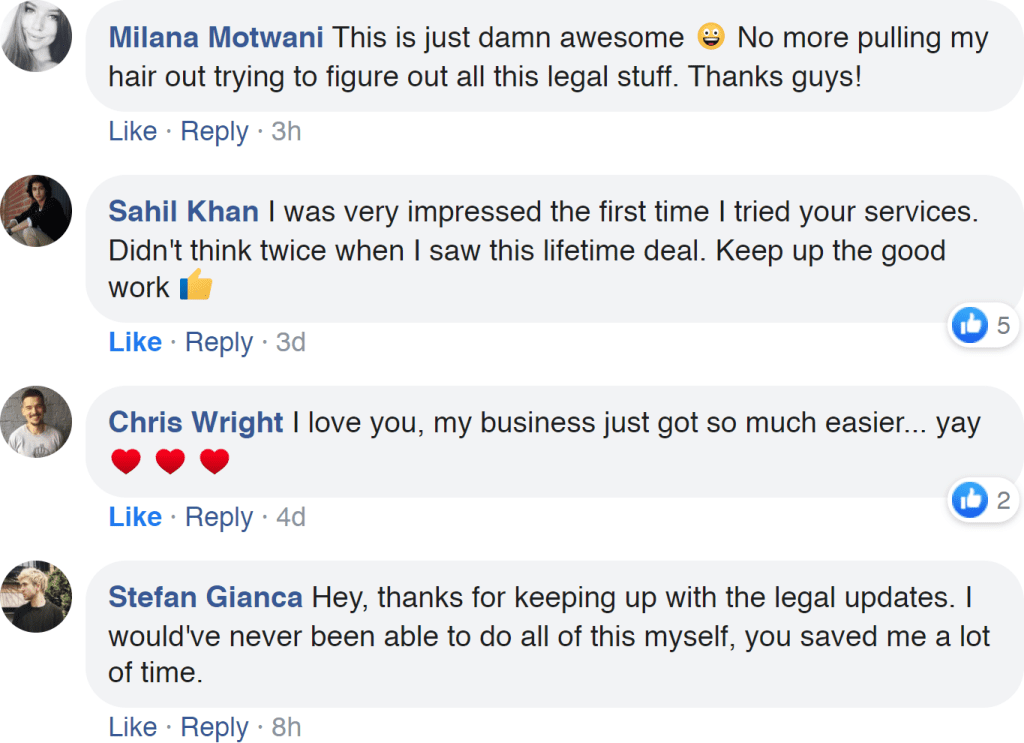 Frequently Asked Questions
You may add up to 5 websites/apps right after you sign up. After that, you may purchase more as needed on a "pay as you go" basis without recurring fees. See above for the pricing details.
You may create all legal policies we currently have. You will also have access to all policies and updates we add in the future without additional costs.
You may re-run each questionnaire up to 10 times. Most business requirements don't often change so you shouldn't need to update the policies often either. After you reach the revision limit, you may reset it for only $29 per website/app.
Yes, you may create shareable links to the policies and send them to your clients so they could run the questionnaires on their own.
Yes, you may use a custom subdomain of your choice and personalize the presentation to match your own company's branding.
Get in touch with us and we'll be happy to assist you. We're very flexible and can always work something out if you can't find what you're looking for.
Ready to get started?
It takes only a few minutes to sign up and generate a new revenue stream for your agency.